Last Site update(s)
This site was created on Dec. 28th, 2001.
(Using the on-line tools.)
Last up-date: August 23, 2004.

I will be agressively pursuing options of updating this site as often as possible and using whatever tools necessary to make this site more attractive.

A.J. playing chess.
A pic of me at a Florida Chess Tournament.
(Thanks to Mr. Harvey Lerman for providing
the original of this photo.)
Coming soon, games, downloads, a Guest Book and more!
Soon you will be able to see chess games here, and sign my Guest Book. I will also try to have some exclusive chess downloads here for your enjoyment.
Drop me a line!
No junk on my site, just chess related stuff!
Lots of good stuff coming, so stay tuned!!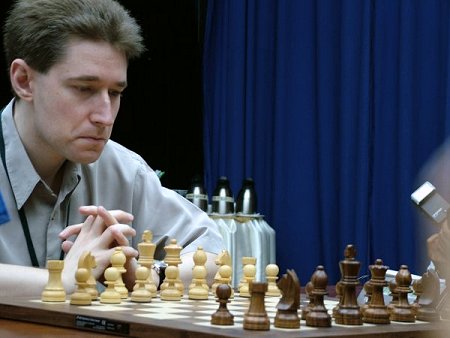 GM Michael Adams. (During the FIDE KO Event.)
I like nice photo's!